Humanities and Honors College
Marissa Willson is a Peer Advisor for those looking to take humanities courses and/or those in the IUP Cook Honors College. She's an Anthropology major and student of the Cook Honors College. Read a little more about Marissa here and contact her when classes begin again in August!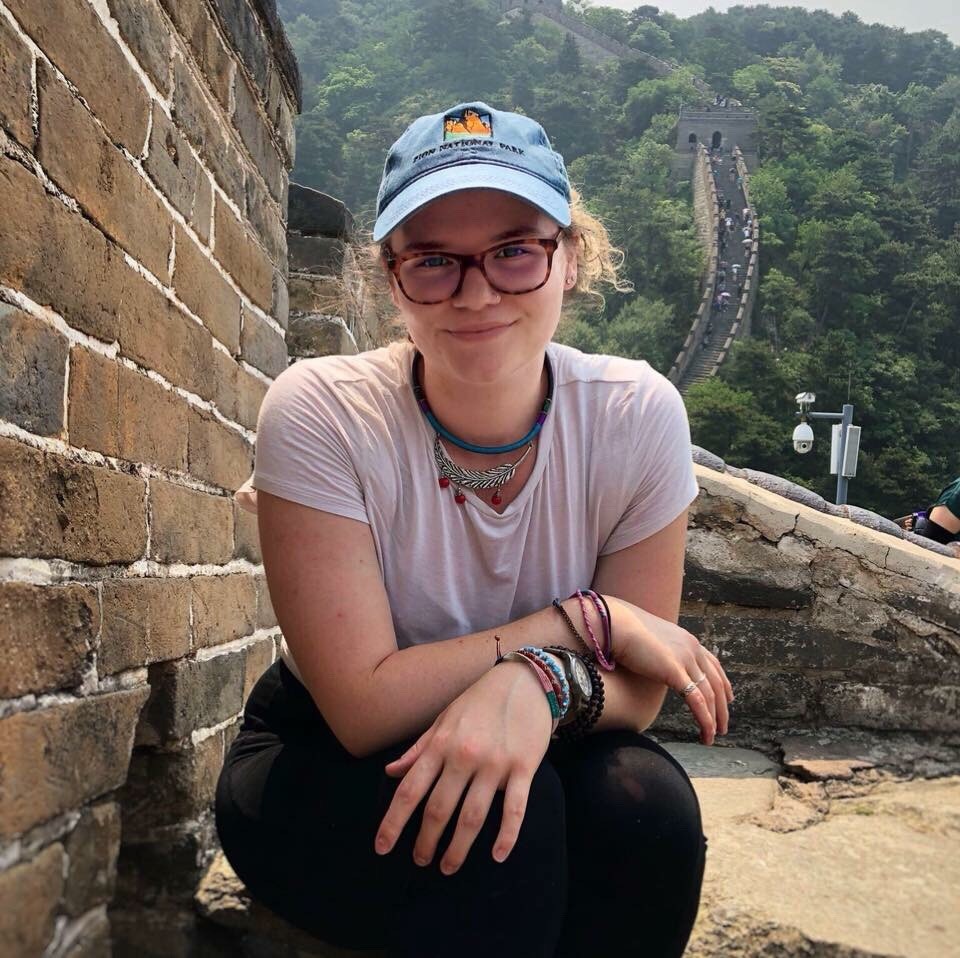 HOMETOWN:
State College, PA
EDUCATION ABROAD EXPERIENCE(S):
As a freshman in high school I went to Greece with my school and as Freshman in college I went to China with my Anthropology Professor Dr. Francis Allard, for a month for a class on Chinese Archeaology. This summer I am going to Spain for a 6 week pilgrimage hike for a class on the Camino de Santiago with my Honors College Director, Dr. Caleb Finegan.
MAJOR(S)/MINOR(S):
Anthropology Major with Psychology and Global Health minors
BEST OVERSEAS EXPERIENCE:
Favorite study abroad experience was getting to see the Longmen Grottoes (????), just south of Luoyang City. They are one of the finest examples of Chinese Buddhist Art and a UNESCO World Heritage Site. The grottoes and niches of Longmen contain the a collection (I think the largest) of Chinese art of the late Northern Wei and Tang Dynasties (316-907AD). The site has 20 caves and 2345 niches carved into the steep limestone cliffs over 1 km long stretch. There are more than 100,000 Buddhist stone statues, 60 stupas and 2800 inscriptions carved into the rock here. Walking up and down the steps and standing in front of thousands and thousands of years old artwork that was actually carved into nature itself was amazing. It was one of the second times in my life where I was just taken aback by the history and culture importance of a place. The other time I had that same sort of feeling was walking through the streets and buildings of the Lost City of Ephesus in Turkey where I was on a study abroad to Greece with a group of classmates from my high school.
FAVORITE FOOD EATEN OVERSEAS:
Fresh home made soy milk is amazing. When I was in China every place had their own version but this one restaurant we went to in the Hunan Provence made it fresh and in-house every day and it was delicious.
DREAM TRAVEL DESTINATION:
I've always wanted to visit Italy or New Zealand those are probably my top two.