Health and Human Services
Meet Ashley! Our Peer Advisor for students pursing a degree in the College of Health and Human Services. Ashley just got back from an eventful summer in Italy! Reach out to hear about her experience and to connect if you're a student in this college.
Hometown: Macungie PA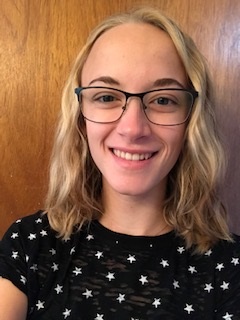 Study Abroad Experiences: Milano, Italia! I went in the summer for a month and took two classes that I absolutely loved! I learned a lot of information that I can use in my future career even though it was not as long as a semester.
Major: Fashion Merchandising
Minor: Marketing
Best Overseas Experience: Getting to travel around Milan as well as other cities in Italy and taking in the different cultural experiences and seeing the famous attractions in person! Also, drinking Italian coffee everyday!
Favorite Food I Ate Overseas: I like the classics, so my favorite foods there were spaghetti with tomato sauce and basil & margarita pizza. It was authentic and noticeably fresh and handmade! Delicious!!
Dream Destination: Paris!! It is definitely on my bucket list as my top place to visit someday!